Before we review Whitesoot's fashion apparels, we would like to share one very special announcement that we have failed to notice from all those time we have been reviewing Whitesoot.


They have appeared several times on Seventeen Magazine!!!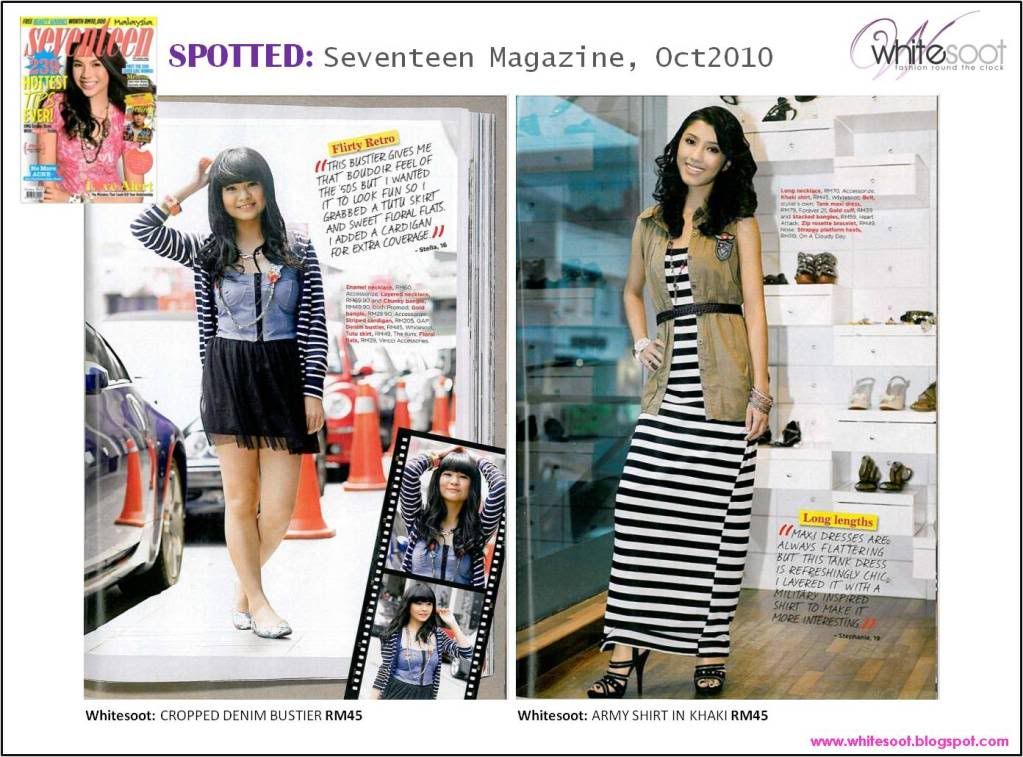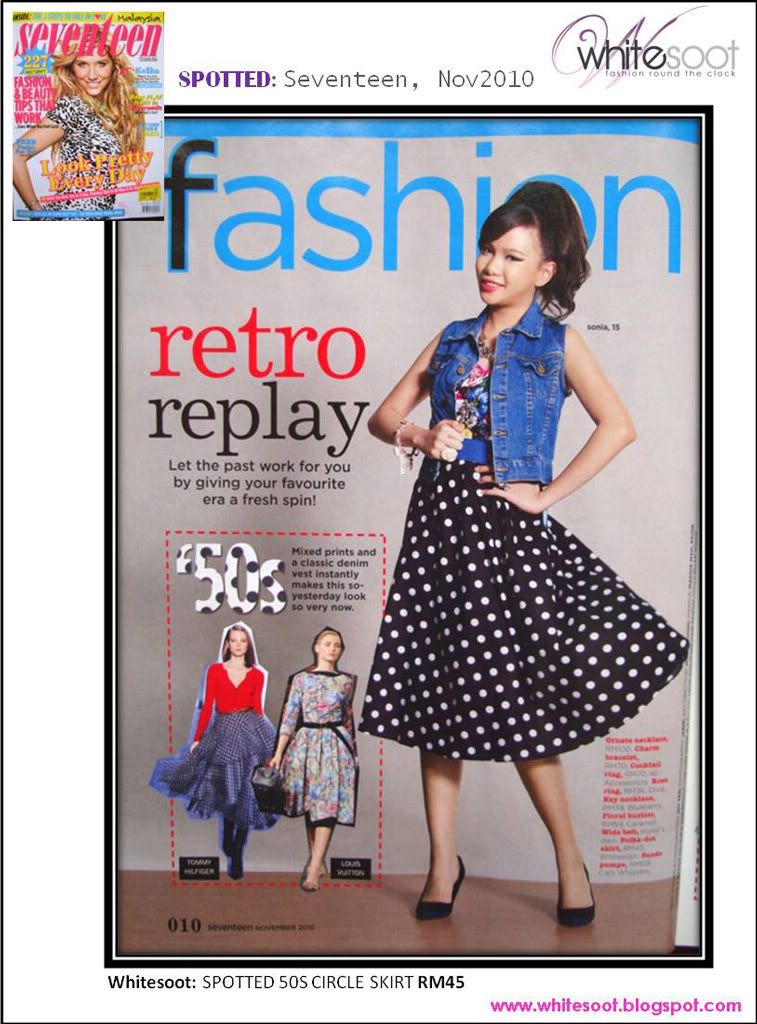 This is one spectacular achievement! Especially for a blogshop!
This just proves to show that just because you're a blogshop, doesn't mean your resources are limited!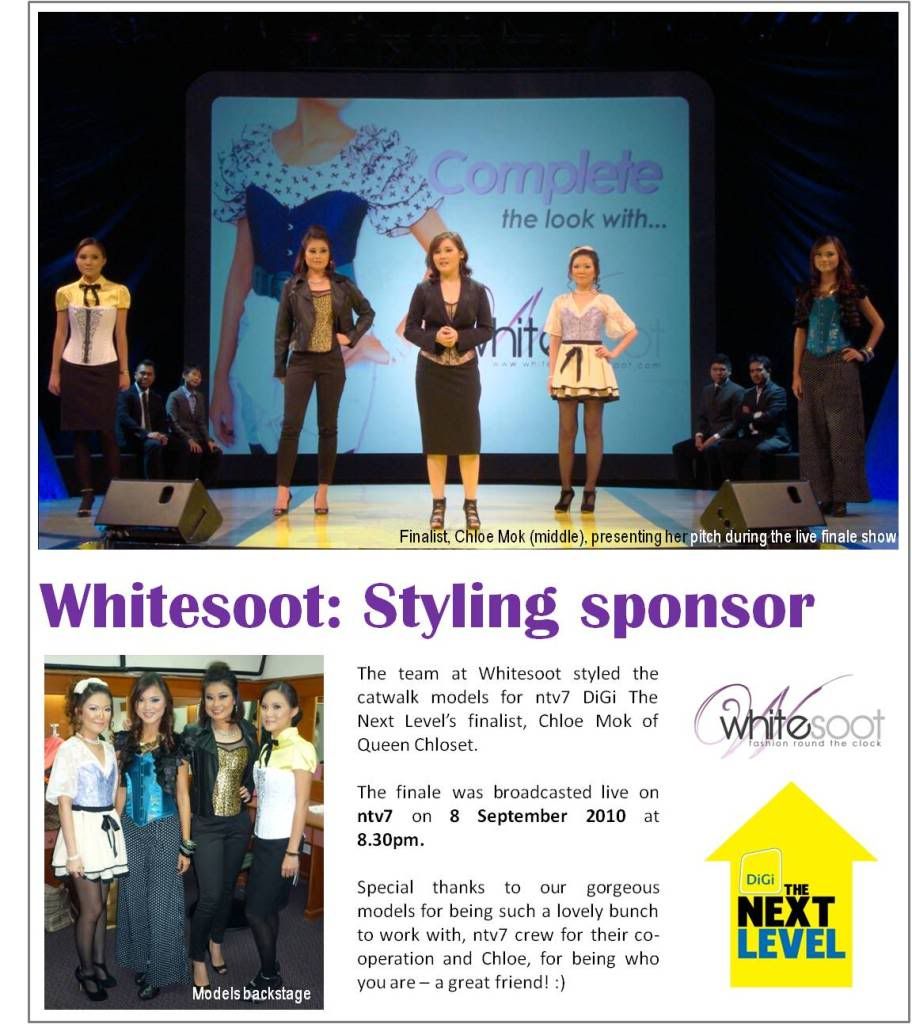 Whats more, POW or People of Whitesoot (love the way they call themselves POW!) styled the catwalk models for the NTV 7 Digi The Next Level's finalist Chloe Mok back in 2010!
This is one exciting achievement and we do hope to see more of Whitesoot in the media soon!
Now, for their oh-so-awesome clothing line!
Structured Envelope Chiffon Cardi in Carnation
Feeling a little cold? Malaysia's weather has been a little rainy and cold lately. What you need is a cardi!
Whitesoot has just that for you!
We love the soft, delicate pink colour of this cardi!
Just perfect for this horrible rainy weather to keep you all nice and warm.
Lace Dolman Sleeve Blouse
The lacing on the sleeve adds a little sophistication and feminity to your attire.
Lace Full Skirt Dress with Crystal Buttons
You can't see it clearly, but the whole dress is lace!
We love the fact that its not so visible. Then you won't look like some flower (ahem)!
The bottom part is visible though (as you can see). Love that tiny hint of feminity there!
Petal Front Strapless Prom Dress
This is one dress that you can wear to any dinner occasion.
Whether it is prom, wedding dinner, or even a work function!
We have never really liked mustard colour (clashes with our skin colour) but this one here is simply irresistible!
My sister would definitely love to get this for her prom!
Check out this amazing blogshop that you just can't miss!